Things to Do in Hobbs, NM
Things to Do in Hobbs, NM
Hobbs, New Mexico is full of fun things to do year-round. Each season provides a great opportunity to try something new! Discover new museums, take a trip to the casino (if you're feeling lucky!), or visit one of the best restaurants in town! No matter if you have lived in Hobbs your whole life, recently moved here, or are just visiting, you'll be sure to find something in our town that is fun for the whole family!

Check out our list of activities and places to visit below and see what Hobbs, New Mexico has to offer!
Fun Places to Visit near Hobbs

1. Western Heritage Museum and Lea County Cowboy Hall of Fame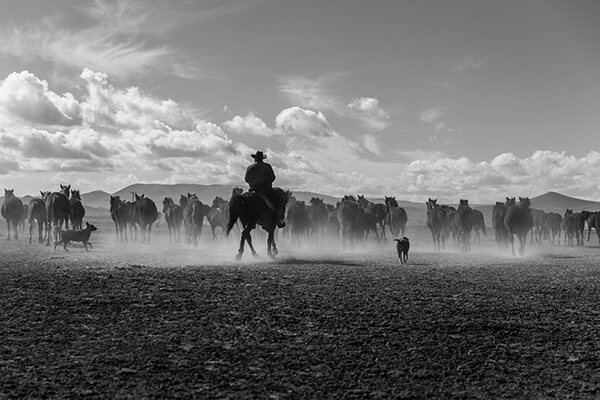 Western Heritage Museum and Lea County Cowboy Hall of Fame preserves the history of the Llano Estacado region of New Mexico and northwestern Texas. It opened in 2006.
The museum endeavors to be the regional trailblazer in the protection of items telling the story of the cowboy heritage of Southeast New Mexico. "Where oil, water, and cowboys mix!" The museum is located on New Mexico Junior College's campus.
1 Thunderbird Circle
Hobbs, NM 88240
(575) 492-2678
Website
2. Zia Park Casino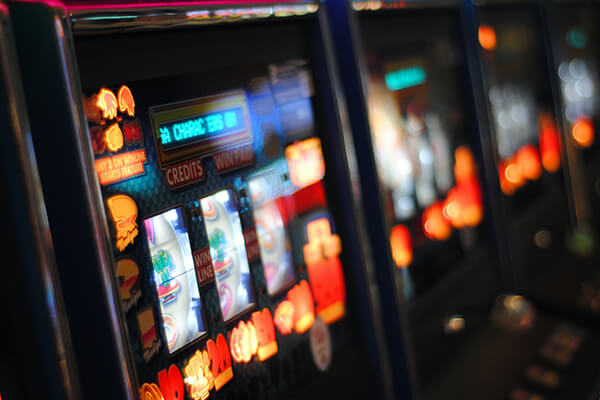 Zia Park Casino has over 750 slot machines. Located on W Millen Drive, the casino has favorite classics, including exciting reel and progressive slots, video poker, and electronic table games.
During the fall, you can bet on live horse races at Zia Park Racetrack. If you are hungry, Turf Club serves great food with an amazing view of the racetrack!

1601 Avenida Cesar Chavez SE
Albuquerque, NM 87106
(505) 924-BALL
Website
3. Lea County Center for the Arts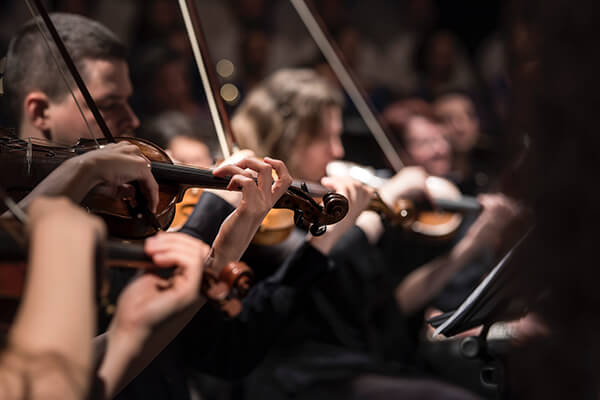 Lea County Center for the Arts is an arts center in Hobbs, MN. They host art shows, concerts, classes and performances for the community.
The arts center has live performances of music and dance. They also hold children's art classes. The gift shop has amazing items made by local artists!

122 West Broadway Street
Hobbs, New Mexico 88240
(575) 397-2787
Website
4. Drylands Taproom and Beer Garden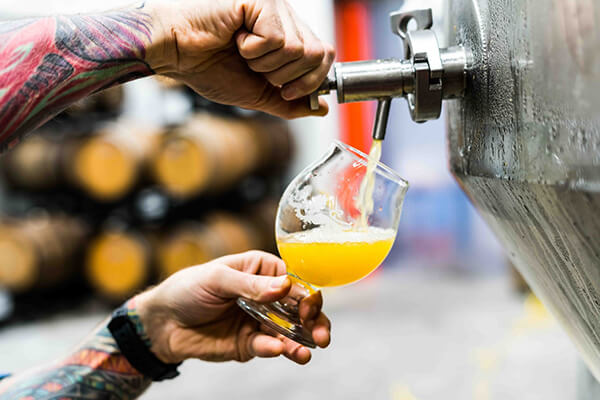 Had a long day and looking for something relaxing to do after work? Check out the Drylands Taproom and Beer Garden!

Located on Navajo Street in Hobbs, Drylands serves craft beers, brick oven pizzas and New Mexico wines. Their beer selection is very large and includes ales, lagers, stouts and porters. We suggest ordering the Craft Beer Flight so you can try 4 different beers at once! We also suggest starting out your beer tasting with one of their amazing appetizers, such as the Italian Nachos or the Fried Pickles!

Stop in today!

502 W Navajo
Hobbs, NM 88240
(575) 964-8595
Website
5. New Mexico Junior College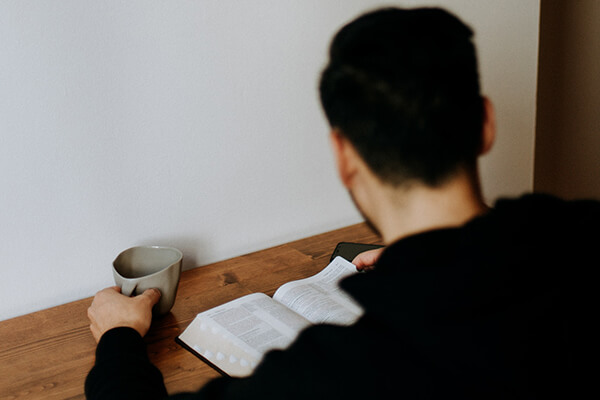 Hobbs is home to New Mexico Junior College. The college is home to almost 2,000 students and the average cost of in state tuition is around $2,000. They offer many different programs of study including nursing, criminal justice, cosmetology and more!

The college is ran by Dr. Kelvin Sharp who has over 36 years of higher education experience and his mission for New Mexico Junior College is to build a culture that values and promotes excellence, effectiveness, responsiveness, access, and community involvement. If you are interested in applying, please visit the admissions tab on their website for more information!

5317 N Lovington Hwy
Hobbs, NM 88240
(575) 392-4510
Website
Top 5 Amazing Places to Eat in Hobbs, NM
The local food in Hobbs is a blend of Native American and Spanish cuisine. A highlight of the region is the red and green chiles which can be found at many restaurants. Locals will order red or green chiles, or if they want both they'll order "Christmas." There are lots of great local places in Hobbs.
Nipa Hut Restaurant
American, Mexican, Fast Food, $
Nipa Hut Restaurant is a small, simple spot specializing in burritos. It's a long-standing place in the city, serving locals for more than 30 years, with a friendly atmosphere. They are only open during weekdays and serve breakfast and lunch burritos. You'll have to go there and make the queue or call and order in advance, as Nipa Hut is always packed. They make the tortillas on location every day, and fill them for breakfast with eggs, beans, and cheese, and for lunch with beef, potatoes, onions, and more. Pair them with the red or green salsa!

1105 S Dal Paso ST
Hobbs, NM 88240
(575) 393-0816
Pacific Rim
Bar, Restaurant, Asian, American, Sushi, $
Pacific Rim Restaurant serves Asian fusion cuisine, with a bunch of Italian dishes added to the large menu selection. The place is wide and nicely decorated, with an additional private dining room and a lounge bar area. The restaurant is not related to the Guillermo del Toro film. Their menu features starters like crab meat and avocado tempura, sushi with green chili, then follows with hot and sour or wonton soups, and for main platters you'll find everything from grilled salmon with smoked chili to curry shrimps and pork dishes.

1309 Joe Harvey Blvd
Hobbs, NM 88240
(575) 392-0030
Iron Skillet Cafe
Cafe, Restaurant, Tea, American, $

Iron Skillet Caf is an archetypal, old-fashioned restaurant with Southern charm. Iron Skillet Cafe serves breakfast and lunch in a venue with a vintage decor. Their most popular dishes are the breakfast choices, from the pancakes to the eggs and bacon dishes, and they also serve typical American lunch options. Make sure not to miss their homemade iced tea, which is served in a mason jar.

4428 N Lovington Hwy
Hobbs, NM 88240
(575) 492-9321
Casey's Restaurant
Restaurant, American, $
Casey's Restaurant is a classic restaurant with a vintage feel. Owner Kenny Smith opened it 40 years ago. The restaurant has a large display of Coca-Cola memorabilia, over 10,000 items. Expect to find on their menu typical breakfast and lunch dishes, served any time of the day, featuring staple American flavors mixed with Mexican influences. You can definitely get a cold Coke at Casey's Restaurant!

209 W Broadway St
Hobbs, NM 88240
(575) 393-0308
Saxony Inn Steakhouse
Steakhouse, American, $
Saxony Inn Steakhouse at Hobbs Family Inn serves wonderful, homey food. It is a rustic place with simple decoration but delicious homemade food. Their menu features ribeye steaks and prime ribs with typical seasonings like bourbon, horseradish or the house seasoning, and the seafood options range from lobster tail at market price to red salmon filet.

501 N Marland Blvd
Hobbs, NM 88240
(575) 397-3251
Schools in Hobbs, NM
Hobbs Municipal School District
1515 E Sanger
Hobbs, NM 88240
(575) 433-0100